About Us
Fernside, established in 1986, as the nation's second oldest children's grief center, remains today a national leader in providing grief support services and outreach and education to the community and families. An affiliate of Hospice of Cincinnati, Fernside services compliment Hospice of Cincinnati's comprehensive bereavement program by addressing the unique needs of children.
Fernside provides all services free of charge with the help of generous donors who support our mission.
Evening Program
Support groups for children ages 3-18 and parent/guardian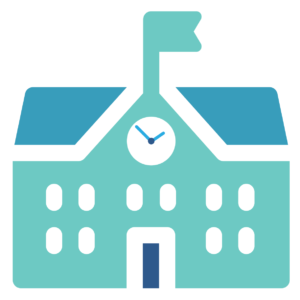 School Program
Time-limited, on-site support groups for students at area schools
Crisis Program
Support for schools and other organizations following a death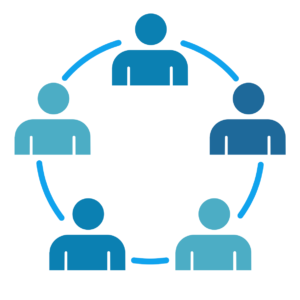 Special Collaboration Program
Support groups for those with special needs
Camp Program
Overnight, outdoor experiences for children and teens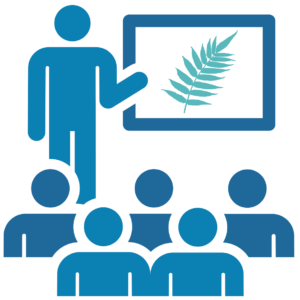 Community Outreach & Education
Providing presentations on grief-related topics and services
Phone Consultations
Consulting with families and helping professionals with grief-related questions or concerns
Resources & Reading
Materials for grieving families and helping professionals
Fernside grew out of Rachel and Paul Burrell's experience with grief following the death of their son, David. In 1982, David, who was a graduate student at the University of Cincinnati, was riding his bike home from classes when he was hit by a car. He lived for about 24 hours and then he died. Rachel and Paul were faced with not only their own grief, but also that of their three surviving children.
Rachel and Paul were helped by an organization called Compassionate Friends. They provided support to parents who had a child die. It was there that Rachel began to hear the voices of others. She was particularly drawn to the voices of younger women who were having to cope with their own bereaved children at home, but had little energy to do so and still attend to their own grief. She realized then that she was not alone in wondering why there was no grief support for children and teens in our community.
In July of 1985, Rachel heard Peter Jennings speak about a center in Portland, Oregon, which was in fact, serving grieving children. Rachel and Paul visited The Dougy Center later that same year.
They returned, inspired and ready to begin their pioneering work as the 2nd center for grieving children in the United States. In the fall of 1986, Fernside opened its doors to 16 children and 12 adults. Rachel worked out of her living room, talking on her home phone, using a small typewriter. Their credo evolved – a safe and loving, non-judgmental haven for grieving children and teens. Rachel said, "We would learn from the children and they would create the place."
Fernside is the name of a street near Walnut Hills High School, where all of the Burrell children attended. When David was a student and needed a ride home, he would say, "I'll be waiting for you at Fernside," or "Meet me at Fernside."
Fernside affiliated with Hospice of Cincinnati in 2002. Steve West, former President & CEO, was passionate about the work we were doing to support grieving children and their families and saw this new relationship as an opportunity for increased bereavement support in the community.
Today, over 1,300 children, teens and adults attend support groups annually. Our services have expanded and include community outreach and crisis programs, in-school groups, camps and retreats, workshops, trainings, and consultations.
Affiliated with Hospice of Cincinnati
Fernside services compliment Hospice of Cincinnati's comprehensive bereavement program by addressing the unique needs of children.
CONVERSATIONS OF A LIFETIME®
Learning how to talk about end of life
SOCIAL CONNECTIONS
Alleviating loneliness and social isolation
PALLIACARE® CINCINNATI
Providing relief from symptoms of serious illness
HOSPICE OF CINCINNATI
End-of-life care at home or inpatient
Goldstein Family Grief Center
Grief support surrounding the loss of a loved one
FERNSIDE CENTER FOR CHILDREN
Supporting children, teens and families after loss